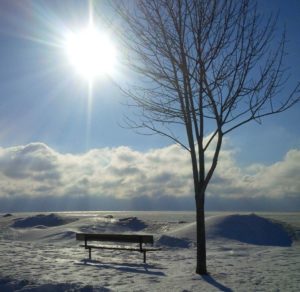 Here's a trap you may not have thought much about:
EXTERNALIZING RESPONSIBILITY
How? the self development rabbit hole.
That's when you are so consumed by the overwhelming amount of information available online through posts by "influencers" and especially by YouTube "gurus," as well as an overabundance of books and blogs and essays written to inform you of what you didn't know. Never ending rabbit holes
Why don't I allow links to the above in my groups? Now you know. Why over-complicate things?
Not only do I refuse to act as a funnel for every two bit online entrepreneur (though there are some good ones as you know) who has watched a few Tony Robbins videos and attended Date with Destiny (Happy Birthday to Tony by the way), I cannot in good conscience sanction post and links I have not personally vetted for quality. And for simplicity's sake, I wouldn't anyway.
I take my responsibilities seriously and do my best to provide a forum from which men can relate to each other as men, while adding content to both teach and encourage discussion, in addition to what group members post.
When guys have a question I think it will serve the group, I post something. Many subjects I have at least a good understanding about and some  things I know in-depth.
These are not off-the-cuff ramblings made by a glib marketer who has speed-read a book here and there, or videos done in one take in front of a laptop camera. Instead, posts are evidence-based, by research and training, and added to by personal experience and a long history of helping others. That said, back to my point:
You can spot the guys in the throes of externalizing responsibility for their personal growth by the latest and greatest recommendations they often espouse, without any evidence they are doing much work on themselves.
I'm not saying that is you. I am saying to be on the watch for this incidental cost to self-development:
A tendency to become lost in a never-ending story of ever-increasing fractions of improvement.
It's no wonder some guys do nothing much, slowing their progress. Our eyes see out and we look to the environment for simple solutions to our problems. Given the overwhelming amount of information out there, it's not surprising to see this paralysis of thinking in the well-intended, a guy who just wanted to make life better for himself and the people around him. Admirable goals for sure.
So, this post is to encourage you to keep it simple.
"What is to give light must endure burning." Victor Frankl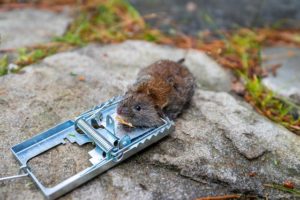 I advise this progression:
The body: The body is the universal address of your existence.
If you are not sleeping well, everything else is going to be half-measures. Learn self-hypnosis and defeat insomnia. Anyone can do it. I have a cheap course on it I often give my clients access to, not because it's particularly comprehensive but because it contains the 12 ways which I personally used to take myself from a raging 20 year insomniac to quality sleeper in three months.
I still use the techniques.
Now, I can nap by the side of a highway now… with trucks roaring by. Come on…
When my son was born in a high-risk delivery room full of beeping machines and nurses talking and coming in and out, I figured it'd be a long while and so, sat in a chair, just feet away from her bed.
And, I was out like a light in a minute or two. What I did was pretend to be in a submarine and used the surrounding noises as "deepeners" while I went down, down, down in a rapid descent in my imagination into the cold blackness of the Mariana Trench, the deepest part of the ocean.
"WALLY , YOU'RE GOING TO MISS IT" was what woke me a few minutes later. I'd forgotten the second pregnancy delivery often comes faster because her parts are now, "broken in" …
It's why I demand my clients hit the body somehow. Martial arts, burpees, walking, gym time and body weight exercises. It all starts with the body. The brain needs oxygen and exercise makes the brain work better and longer. Intensive cardio in short intervals will extend your whole operating system.
It can make the difference between dying in your sleep at the end of your time, or suffering a long decline plagued by debilitating physical illness and heartbreaking cognitive decline. You don't want that. I repeat, you don't want that.
It is sleep that allows diet and exercise to be healthful. Get that right first.
And so. diet is also a key part of your self-development lest you race ahead and forget another fundamental. That would be like building a house without a proper foundation. Do you put diesel in your gasoline powered car? Diet gentleman.
Quote:
"If anything is sacred, the human body is sacred." Walt Whitman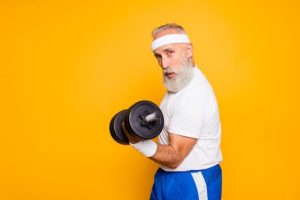 The spirit: The soul is where you carry your potential and possibilities; the spirit is its voice.
This is where you found the wherewithal to even consider changing the approach to life you have now. It's your yearning to overcome, to survive and thrive. It's the quiet voice inside you insisting you have more to give than you presently allow. The spirit speaks for the soul.
Oh yes, you have a soul, some say reclaimed by Kant from the rationalists in the 18th century.
What I can tell you is we know epigenetic influences on ancestral DNA is passed down through your DNA methyl groups. Subsequent generations are affected by the ones which preceded them at a cellular level.
That the existence of similar mythologies in ancient times around the world in cultures which had no contact with each other is irrefutable evidence of mankind's collective unconscious. We are also all afraid of the dark, of heights, etc.
And we now know that the brain operates predictively based on messages from your body (interoception). But more importantly, based  your databank of prior experience (what else was it supposed to go on) all way back to your birth. This is all done subconsciously to inform the brain of the best-guess state to put you in to meet the circumstances before you, and then corrects afterwards according to the social reality present before you.
But it's that databank of mostly subconscious experience states I find interesting.
I'd suggest these together might constitute what we suspect is our soul.
After all, our operating system is set up in such a way that focus is a super power of being. We can only allow tiny bits of stimulus to enter our minds and disregard most of our experience. We clearly carry some of our past with us and I'd argue that past might be centuries long and perhaps goes back to all of mankind's existence as a species.
Contrast your environment with that whatever pre-existing programming you arrive in this world with (such as inborn temperament), which would contain the blueprints to your potentials and possibilities, and an argument for something like a soul becomes stronger.
A good part of which was imparted to you at the very moment of your inception by a universe of infinite wisdom.
I'd go further and suggest each of us has a voice within which calls to us. It is unquestionably loudest in childhood but is quieted or silenced while we learn to conform to the demands of the adult groups around us and adapt to environmental circumstances.
But it never really goes away does it? Often we can have at least an inkling of its presence if not hear it whispering, urging us on… to become more, to rise and faces challenges. This is true in times of pain. Often, it's what allows light to shine through clouds of darkness.
It is the over-comer, the fight-backer, the rise to challenges challenger.
Your spirit is an indomitable part of you, the voice of your soul.
A quick example is addictions, which is both physical and mental, and which I characterize as a denial of spirit. An addiction is a mistaken refusal to honour your God-given (Universe-endowed) obligation to contribute your uniqueness to your environment. It's an abdication of your King energy, a descent into shadow. There can be many reasons for it, all stress induced, and overcome with guidance.
Quote:
"Be curious, and however difficult life may seem there is always something you can do and succeed at. It matters that you don't give up. Unleash your imagination. Shape the future." Stephen Hawking.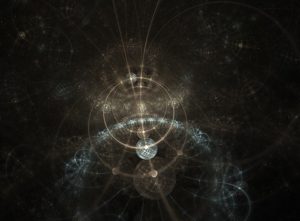 The people: Compassion for others helps you have compassion for your self, and vice-versa.
Neither understanding nor taking responsibility for our relationships leaves us confused and often angry. All our disappointments are driven by our expectations.  Buying into the myth of  mother's unconditional love and projecting that need onto the adult members of our tribe leaves us weak and ineffective. Worse, it brings us their contempt.
Refusing to honour the fundamental order which drives the masculine and feminine energies is at best frustrating, at worst, a disaster. Women's model for love is the powerful father, yours the maternal energy imperfectly showered upon you by mom.
Staying away from the comparative harshness of men leaves you soft and immature, a boy in a man's body. Agreeableness is either an adaptation for maternal care at one end of distribution or an adaptation for predatory aggression at the other. Male disagreeableness has been brought under social control in a goal directed collective and drives your competitive spirit. Stop being so agreeable.
Embracing masculine maturation in full soon brings with it a powerful sense of self. A man who uses his power in service of himself and others finds meaning and freedom. A man's relationships should come from his power as a man and never be his power. If not her, someone else. If not them, others.
Quote:
"Les femmes aiment les coqs. Elles essayent d'en faires des poules, mais elles preferent les coqs." – Old French maxim
"Act that you use humanity, whether in your own person or in the person of any other, always at the same time as an end, never merely as a means." Imannuel Kant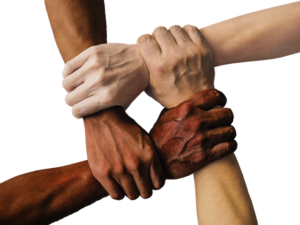 The work: a man must have his own mission and let his purpose find him.
Men build and defend things. We can quickly move from a small group to working within an ever-increasing larger group of other men working on a common goal. It doesn't matter if that is defending the walls of our city or the borders of our nation. It doesn't matter if it is building a business, a local shelter for the homeless or a barn for a neighbour. We cooperate.
Men build cultures and women stress-test them. Men work best as a competitive team, women work best in pairs.
Men operate at a more superficial level emotionally, can repress feelings with ease, experience less fear and worry, and have no problem deferring power to the expert among us who has expertise and knowledge in a subject. It's why there are no true alphas with human males.
If you are stuck on a lonely country road in the middle of the night in butt-fuck nowhere, your muscles and your money count for squat. The only alpha in the circumstances is the fella driving the tow-truck who comes to your rescue.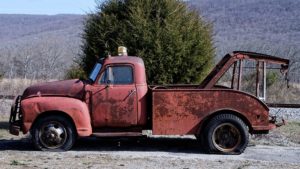 SO, my call to you is to be careful of using self-development as camouflage for progress. Lip service, they call it.
If you find yourself starting and stopping projects, reading books halfway, doing exercises half-ass or not finishing them, here's your wake up. Haven't finished the book? Read it first. Haven't done the exercises? Do those first.
Haven't even started to read the book that is sitting on your shelf? Come on, what are you thinking? Don't buy one until you have finished the previous one.  Have you joined one of my Saturday groups? What are you waiting for?
Quote:
"He who has a why to live for can bear almost any how." Frederick Nietzsche
The woods: Give me an ax and point me to the forest and I will go and build a life.
You are a man. Expendable and wonderful. We are here for you. Your role in society is glorious and underpins the whole of it. Never apologize for being a man nor allow public trends to change your essential masculine nature. The answer to problems with masculinity is more masculinity, not less.
But mark my words: being a man, no one is coming to rescue you. It's a bit as if you are lost in the woods and you must find your way home. People may not even notice you are missing. That's part of a man's sometimes lonely journey.
Yet, from when you were a little boy you were hardwired to stand side by side with other men and fight enemies. Other men can help so much with this as we provide each other guidance…  but the walk is yours alone.
During peacetime, usually the enemy is within.
Fight on solders, fight on brothers.
A last quote: "Nobody ever knows the whole of anything." Robertson Davies
Stay powerful, never give up
cw
©2019 Christopher K Wallace
All rights reservedNew
For a free strategy call click here