About Chris Wallace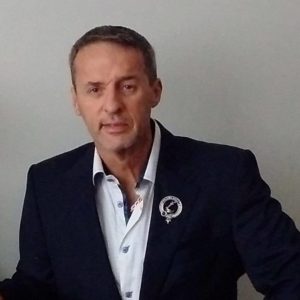 Advisor to Men (mentor at large)
author, father, husband.
Chris Wallace, at advisortomen.com is a power and mental fitness coach who has helped people improve their lives for over three decades.
He was senior vice president at Circulation Marketing for many years where he mentored up to 150 reps and a 15 managers in 7 cities for a dozen different newspaper clients.
He understands business and what it takes to manage people. His colourful background helps him understand others without judgment.
Among his many education and training certifications he's studied as a Behavioural Science Tech at St Lawrence College (class of '88), a Certified Consulting Hypnotist with the National Guild of Hypnotists, an addiction specialist trained by the Addiction Research Foundation School for Addiction Studies (Toronto), a strengths coach who follows the Gallup Strengthfinders system, a student of Robbins Madanes Training, a Certified Positive Intelligence Coach, and a Glover trained Certified Nice Guy Coach.
Along the way he solved the riddle of addiction and the secrets to a happy life. His areas of intervention expertise are listed on the front page of this website. He thinks his qualifications should be ignored and that you should instead focus on how your life will change after working with him. He says, "I've never met a man who wasn't changed in some way after a conversation with me. " It's a bold claim.
Wally delights in sharing what he has picked up over the years so that others can benefit from his education and experience. He teaches people to discover, claim and use their power in service of themselves and others to find meaning and freedom.
Schedule a free coaching call with Wally at :
https://go.oncehub.com/ChristopherWallace