NO ONE DOES IT ALONE

Maybe you've never thought about it: time spent with men.
This is not because you can't or won't, it's usually just because life demands make it hard. WHY?
It's time, too busy taking care of business and others.
Tom says: "I highly rate and recommend 10M Men, Chris is a great facilitator and the men that this group attracts all have great insights to contribute. There's also a bunch of additional content that comes along with it which was a pleasant surprise." Tom McGinn 2022
Many of us grew up with distant fathers. Not all of us but many men are more comfortable with women, just because we're not used to it. It can leave us with a nice-guy syndrome and out of touch with our masculinity. Yet, having a male peer you can bounce things off is a critical success advantage. It helps in all areas.
Having men to turn to helps you:
– set goals 
– find more purpose
 – watch for obstacles 
– discuss challenges 
– overcome road-blocks 
– support your efforts  
– incrementally improve  
– implement more effective control over your life.
Joe says: "I have recommended the 10M Men board strongly to friends, family, military and civilian colleagues and leaders, and anyone knowing they are capable of more. Those that want more. The key here is you have to do the work. Understanding your weaknesses and strengths will show you where you excel and where you need to work. The Board of directors helps with this. Improving life has an infinite return. The Board propels it's members with a trajectory, I believe, that all men need. It's vastly improved my life." Joe Murdie, 2022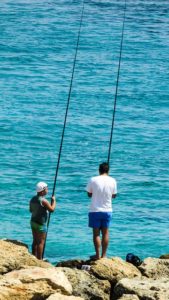 When you were a kid, you had activities with friends, haphazard experiences (challenging and rewarding), important as boys exploring life. As grown men we can be set adrift for years as we focus on career and family obligations. We lose the male connections so vital to our growth.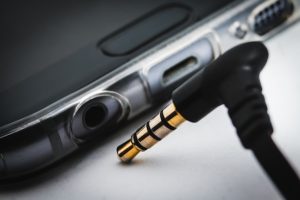 Typically, men need a reason to meet up. To occupy your time, you need a payoff given your commitments. It's to your advantage to have a quality mentor with a like-minded man dedicated to being on your side.
Let me ask: when was the last time you invested in you? Because, we all need mentoring, coaching and constant learning, especially in these fast-paced and ever-changing times.
James says: "I'm so grateful to be part of such a group, because I don't know of anything out there that is like this. Christopher Wallace, and The 10M Men Board offers guidance, cultivates men, and chisels them into elite form! I know when I say "I am a 10M Men Board member for life!", many, if not all members can offer the same sentiments. Thanks Chris. 🙏🙏🙏James Downing, 2022
We make it easy for you: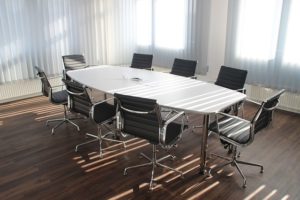 10M Men is for men who aspire to live True and Free. It's a way to take greater control of your life so you get what you want. 
Living True and Free means living truthfully and faithfully to your purpose, and less at the behest of those around you. Sure, serving your job, family, clients, communities and so forth is good, while doing so on your own terms is even better and much more fulfilling.
A man who grows his power in service of himself and those around him leads a life of meaning. This is what sets him free.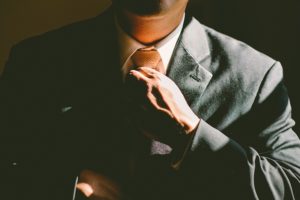 In this innovative concept, you have access to a weekly Zoom call where you can check in with The Advisor to Men.
Marcus says: "I see the 10M Men as an opportunity to receive and give feedback to men who are striving to become the best they can be. Encouragement and criticism from other men is something I didn't really understand until I started with the group. It's worth every dollar. 10/10." J Marcus Lindsey 2022
Over time, it can become your secret ingredient: as you gain critical oversight to your efforts without fear of judgment or rejection.  Some weeks you check in alone, other weeks there are one or two men. Other weeks there may be several more. These are your fellow brothers in arms, collectively dedicated to lives of improvement.
Let's be clear: It's not therapy.  It's mentoring, primarily feedback, encouragement and accountability with an option for counselling at a best rate when needed. It's not for men who won't invest the minimum in themselves, or who cannot make the connection between the discipline of a weekly call and personal progress. It is for men who want to be their best version of themselves.
You'll keep an eye on 4 areas: body, spirit, people and work

In addition to professional oversight, each week you get an assignment if needed so you will not fail as you chip away daily at your future with a renewed road map.
The Internet could save men, private WhatsApp channel:
The idea is to gain a mentor who has your back, whom you can rely upon for wise council.
Is that worth a few dollars?
Eric says: "If you need a regular spike of support and feedback, 10M Men is the best value for your money. Its convenient and effective in keeping you on track to be a powerful man." Eric Moser 2022 
Let's face it, with the move away from an agrarian culture to cities, a couple of world wars, women's liberation and feminism, there are new challenges facing you as a modern man. Our evolution suggest we once worked alongside each other much more.  And, there's a shit storm of change on the immediate horizon for which every man should prepare. One thing is certain, you must be aware of your impact on those around you, at work and at home, and carefully negotiate this new reality.
Relationships, work, spirit and the body are the realms over which you have dominion, where you can and will be KING. Use these elements to build a life to be proud of, one filled with deeper meaning.
JOIN 10M Men AND GROW YOUR POWER TODAY!
*Men of Honour BONUS is a secret FB group with learning modules and an open Zoom call Sunday at 12 noon EST (link posted in group each week and is in the announcements). Dues are just $4/mo or $48/annual for members of 10M Men.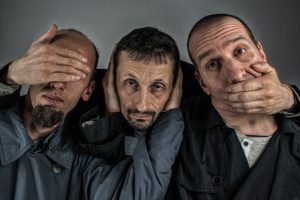 Note: you must agree to confidentiality to participate.
10M Men is $69 monthly/no contract. (Family and friends rate for one-one with advisor as well if needed)
Stephen says: "I very highly recommend the 10M Men group for any man interested in being the best they can be. The personal value I received from the group is worth many times the small monthly fee. No matter your need, you will find something that will change your life within the Board! Stephen Morey, 2022
Note:  NOW 4 TIMES NOW AVAILABLE:
Fridays 4pm EST  (Sundays 10M Men That Board for binge eaters)
Saturday 7:30 am EST  & SATURDAY 1o:30 am  EST
Here's some recent feedback>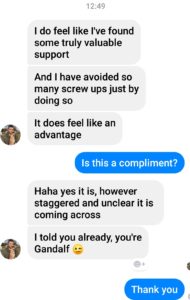 Christopher K Wallace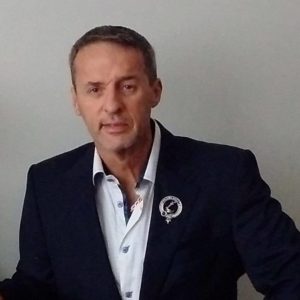 Christopher K Wallace is the Advisor to Men and Counselor at Large, author and entrepreneur. He helps men use their power in service of themselves and those around them to find meaning and freedom. He has solved the Riddle of Addiction, the Secret to Marital Bliss, Parenting for Success and shows how good sleeping and napping are your God-given birthrights. He teaches men to be KINGS.
"